Check out what are clients say about Us.
My experience with Fairytale Dances was extraordinary. They always arrived at my house on time, there was never a day where they arrived late. Both Cynthia and David were very easy to interact with. They were always very energetic and easy going, but when it came down to learning the dances, they meant business. Thanks to Fairytale Dances my quince waltz and surprise dance was a success! Many thanks to both of them. I definitely recommend!
Fairytale Dances is awesome. They are very professional and very talented choreographers.  Our guests were entertained and impressed with the awesome dance routines my daughter and her court performed on her special day, especially the father-daughter dance. Thank you Fairytales Dance!
Thank you Fairytale Dances for all your hard work and dedication in teaching my daughter and her friends the waltz and surprise dance for her quince. You guys did an awesome job, and the girls had fun learning their steps because you guys made it seem so easy. Also when it came to the father dance you guys had me in tears, thank you for making it so amazing.  We miss our Sunday practices. It was a pleasure working with you guys
We recently had a quince for my daughter and Fairytale Dances choreographed a great waltz routine and not one but two father daughter dances. Once again thank you guys so much . I highly recommend.
I would like to thank Fairytale Dances for the awesome job you both did for my nieces quinceañera. Her waltz was coordinated so well and the surprise dance was worth everything. The teens enjoyed it as well as the adults. Once again thank you for your help. Adriana Chavez.
Fairytale Dances are the best! Although we were beginners, they were able to teach us a unique first dance at such short notice and within our busy schedule. They have such an easy-going, stress-free style of teaching that it was actually fun. Nothing but "ooohs" and "aaahs" from our guests on the big day! Everybody was so surprised. Thank you David and Cynthia! Good luck and congratulations!
Thank you so much Fairytale Dances, for helping us with our 25th Anniversary Dance. All of our guests loved it! Cynthia and David took the time to show us dance moves and put together a wonderful CD of our favorite songs. This is something we will never forget! We will miss the Wednesday Night practices with our very special Instructors.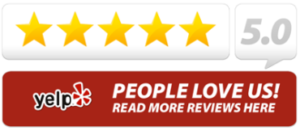 Contact Us: Have a Question? Need a Quote? Call: 323.715.4555 or 562.260.2737 or Click Here